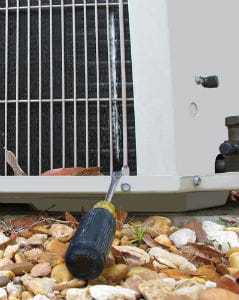 No one wants to have to make HVAC repairs, and when those repairs are necessary, no one wants to be left with the full cost. The warranty on your home's HVAC system provides a buffer against unexpected maintenance costs, but some homeowners find themselves voiding an HVAC warranty on equipment in their home without realizing they've done it.
Here's what to look out for:
Forgetting to Register the Warranty
Most HVAC manufacturers want you to register the warranty with them so they can verify the date the equipment was installed and have your contact information. As soon as you install a new piece of equipment, check all of its associated paperwork. Put the user's manual in a safe and accessible spot, and fill in any forms you need to.
Using Unsupported Replacement Parts
A warranty is the company's guarantee that parts will work as designed. If you end up having to make HVAC repairs involving replacement of parts and you opt for an off-brand component, the appliance manufacturer won't stand behind it because they have no control over the quality or fit.
Having the System Installed Improperly
Surprisingly, voiding an HVAC warranty can occur before you even run the system for the first time. Manufacturers won't cover damages from installer error, so make sure your HVAC contractor is licensed, bonded and insured.
Neglecting Annual Maintenance
You might think that if you don't notice any problems, nothing needs to be fixed. But annual maintenance can catch and prevent small, unnoticeable issues from becoming large, system-breaking ones. Companies will be more likely to support you if you've taken care of your system.
Losing Documentation
If you've taken care of the HVAC system, keep the records on hand. Maintenance does you good even if you can't prove it, but not being able to prove it can sink a claim.
To learn more about how you can avoid voiding an HVAC warranty on the equipment in your Houston area home, or for other home comfort concerns, contact ACS Absolute Comfort.
Image via Shutterstock.com