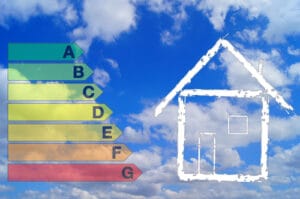 This is the time of year when your air conditioner is your best friend, but you could be paying too much money to stay cool. You can help your cooling system perform better (and use less energy) by preventing solar heat gain with energy-efficient window treatments. Besides heating up your Houston area home, the sun's rays also can fade or damage furnishings and carpets. Try one or more of these summer window covering options to save money on your monthly utility bills, even in the middle of summer:
Curtains: Depending on the type you choose, drapes can help you lower your energy bills. If you opt to hang two curtains, with one behind the other, the inside panel will stay as cool as the indoors, providing increased comfort.
Exterior or interior solar screens: Many different openness factors are available, ranging from 25 percent down to 1 percent. A higher percentage of openness means a less-dense weave. This preserves your view but provides less solar protection. Darker colors typically provide the best balance between visibility and heat gain, according to EfficientWindowCoverings.org, a website developed by the Lawrence Berkeley National Laboratory (LBNL).
Awnings: Hooded awnings are especially effective at shading your windows, since they block light from all sides. Energy.gov estimates that homeowners could block up to 77 percent of their heat gain by using awnings on west-facing windows and 65 percent on south-facing windows. For versatility, select retractable awnings instead. These don't block as much sunlight/heat, but they do give you the option to enjoy the entire view, and they roll up easily.
Exterior roller shades: These shades cover your window or patio door from the outside, rolling up into a protective valance at the top. They're typically made of heavy-duty, vinyl-coated polyester fabric. Since they block solar radiation outside the windows, they reduce heat gain much more effectively than interior shades or blinds.
Once you've made your choice, contact ACS Absolute Comfort for skilled handyman service to put up your energy-efficient window treatments. You can also contact us for expert HVAC advice, installation, repair or maintenance in the Houston area.
Image Provided by Shutterstock.com