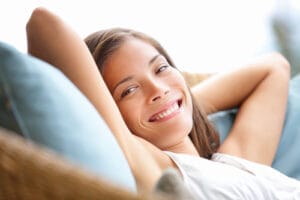 Houston is known for its summertime heat and humidity, and air conditioning is essential for health, comfort and safety in our extreme climate. If your system is on the verge of needing replacement, you may be able to squeeze another season or two out of it. While older air conditioners are much less efficient than the newer systems on the market today, there are a number of things you can do to keep your old A/C humming as efficiently and problem-free as possible toward the end of its operating life.
Schedule Maintenance
Annual preventive maintenance can maintain the efficiency of even a old system, through tune-up tasks that reduce energy consumption, improve comfort, and prevent common problems during periods of heavy use.
Perform DIY Tasks
Throughout the summer, there are two monthly tasks you should perform to keep your old A/C in good shape.
Inspect the air filter. A dirty filter restricts the flow of air, causing damage and reducing efficiency. When the filter is dirty, replace it with a clean one.
Hose down the outdoor unit to remove dust and debris that can interfere with heat exchange and reduce your comfort and system efficiency.
Seal Air Leaks and Ducts
Air sealing your home's envelope and repairing loose duct joints will lower the cooling load of your air conditioner to help it do its job more efficiently, and it will reduce wear on the system.
Use Fans to Stay Cool
Ceiling fans and portable fans make you feel cooler, allowing you to turn up the thermostat without losing comfort, and further lowers the cooling load on your system.
Combat Heat Gain
Help your air conditioner keep you cool by closing window shades during the day to keep the sun from warming your rooms. Use heat-generating appliances during the cooler part of the day, and make sure your attic is adequately insulated to help keep your home cool.
For more expert tips on how you can keep your old A/C operating efficiently for another season, please feel free to contact us in the Houston area at ACS Absolute Comfort.
Image Provided by Shutterstock.com