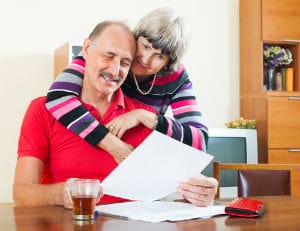 Most people have better things to spend their money on than heating, but few are willing to sacrifice comfort to do so. Fortunately, there are several ways to stay comfortable in your Cinco Ranch home this winter that won't break the bank. Read on for some great advice on how to lower heating bills, which can yield immediate results.
Seal Air Leaks
Gaps and cracks around doors and windows can let cold drafts in and warm, conditioned air out. Check for leaks on a windy day, using a strip of tissue paper to detect air movement, and then add weatherstripping or caulking where needed. Don't forget to check for other entry points in exterior walls, such as outlets, plumbing, sealing gaps around pipes with expanding foam and foam gaskets under outlet covers. 
Beef Up Your Insulation
Next, head up to your attic to check insulation levels. If you can see the floor joists, it's time to add another layer or two. Don't forget to insulate and seal around the attic hatch as well. 
Schedule Annual Maintenance
Have your HVAC system cleaned, tuned and lubricated each spring and fall. Regular maintenance will help prolong the lifespan of your equipment, prevent major repairs, increase energy efficiency and keep your family more comfortable throughout the year. 
Install a Programmable Thermostat
If you're wondering how to lower heating bills, look no further than your thermostat. You can program the unit several degrees lower when you're sleeping or are away from the home. In contrast, you can set your thermostat to an energy saving set point of 68 degrees while you're at home.
Lower the Temperature on Your Water Heater
Reducing the temperature from 140 degrees to 120 degrees can yield significant savings and eliminate the risk of scalding. 
Reverse Your Ceiling Fans
Change ceiling fan blade direction to move clockwise, and set the speed to low. This motion creates a gentle updraft to force warm air back down to your living space. 
For more tips on how to lower heating bills, call the experts at ACS Absolute Comfort. We've been providing quality service to homeowners in Cinco Ranch and the surrounding areas since 2007. 
Image via Shutterstock.com